Making a Difference...
In 1948, visionaries realized dairy producers would need accurate records to make sound business decisions in order to stay competitive in a growing market. With this in mind, Fox Valley Farm Management Association and Lakeshore Farm Management Association were formed to help area dairy producers become more successful utilizing our professional recordkeeping services.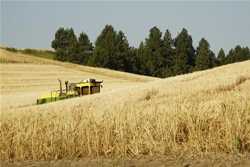 Our mission remains the same today...to provide the best possible recordkeeping, tax preparation, and consulting services to Agri-Businesses.  Serving the entire state of Wisconsin with over 1,000 members, Lakeshore Farm Management Association continues to strive to make a difference in the lives and profitability of the Agri-Businesses of Wisconsin.